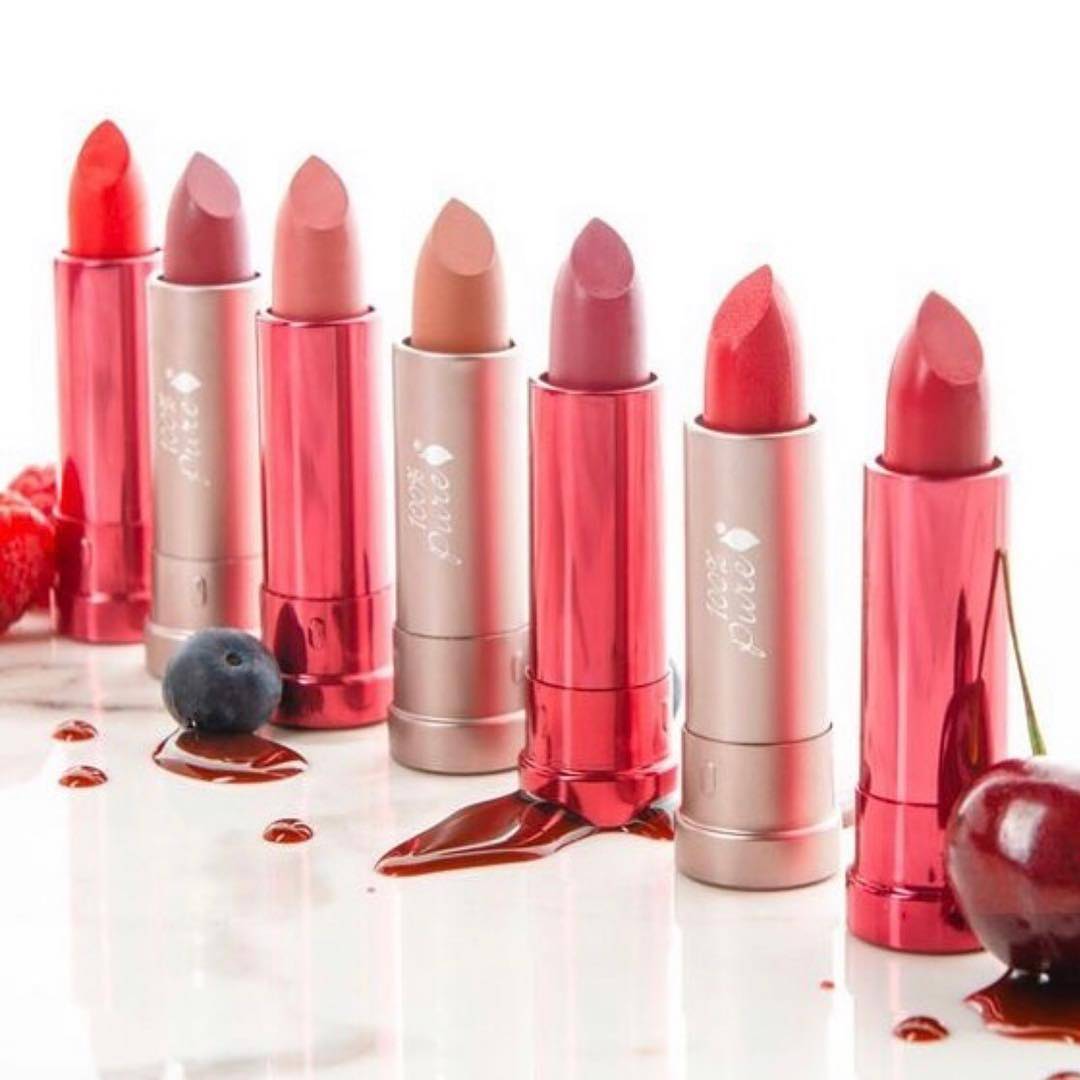 Author April Kensington/ Category Lip Stick / Published: Apr-05-2020
Lips - hydrated, or touch of color, maybe fully lined and filled in with the perfect red. In all the ways we like them there are so many options to give us the feminine look we love. The power of a red lip is the calling card to your meetings success, or the finishing touch to your look for a night out. When we discover the perfect one it leaves us coming back again and again for more.
Red lips are sexy, powerful, alluring, and a statement all in one. Some of us were the color like we mean it, and other may have looked and wished and hoped to wear it one day, but have never gotten up the nerve. Let's open the door, peak inside at the possibility that red lips can be for everyone. Even the girl who goes barefaced. Let's explore the different ways you can rock red lips and find your personal favorite.  
THE ULTIMATE RED LIPS
Kjaer Weis Red + Classic Liner
This beautiful lipstick is a long-lasting color that doesn't fade. It's bold, beautiful and the perfect balance of blues and oranges to really read true red. (Say that five times fast) With the Classic lip pencil it's a killer duo for those who are going red or going home.
SOFT TINTED
On the other side of the spectrum - the soft rosy red lips that are hydrated but not too bold.
100% Pure Cheek and Lip Tint - Cranberry Glow
The perfect balance of hydration, color and a touch on the cheeks can leave you with a demure sexy feminine style. This has a softer effect and sweet smelling fruit pigments that make it feel more playful than serious.
THE HIGH SHINE PATENT

 
NU EVOLUTION Gloss - Seduction
My favorite thing about this gloss is how pigmented it is and how amazing it looks without a lipstick base. Your lips will look - luscious without a lot of effort. The perfect red with high patent shine. This is my favorite color and it looks so effortlessly beautiful and alluring. It can go over any red for punch but can easily stand on it's own.
LIP BALM WITH TINT
Lo & Behold Rose and Hibiscus Lip Balm
The ever so slightly rosy color on the lips, with super hydrated shine. Colored with beet root it's playful, build able, and fun for any age to wear. I even let my little one put a touch of this on her sweet lips.
Maybe on Monday you were Kaer Weis, and Tues it's Rose Hibiscus Lip Balm, Wednesday you have a special date so Nu Evolution Sedection is the winner, and on the weekend 100% Pure Cheek and Lip Tint for the farmers market. It's all up to your mood and preference. Never feel the need to be boxed in by one.
Which Red is for you?